ABOUT ME
how I became who I am now…
MY STORY
Former web developer and designer, after 6 years I focused my projects on visual design and lighting design, specially about live shows, concerts and music in general.
Since when I was a teenager I was interested in photography, graphic design and video making. I used to learn photo editing by my own during the hightschool years, starting on the "now ancient" Photoshop 7.0 having fun editing friends pictures to create funny compositions and trying to give my pictures a better look with filters and basic tools.
When i realized the power of this kind of softwares I get into this world more and more, searcing online for tutorials and growing up my own skills.
The next step was evolving my knowledge, taking the first steps on other softwares of the suite, learning video editing/post-production.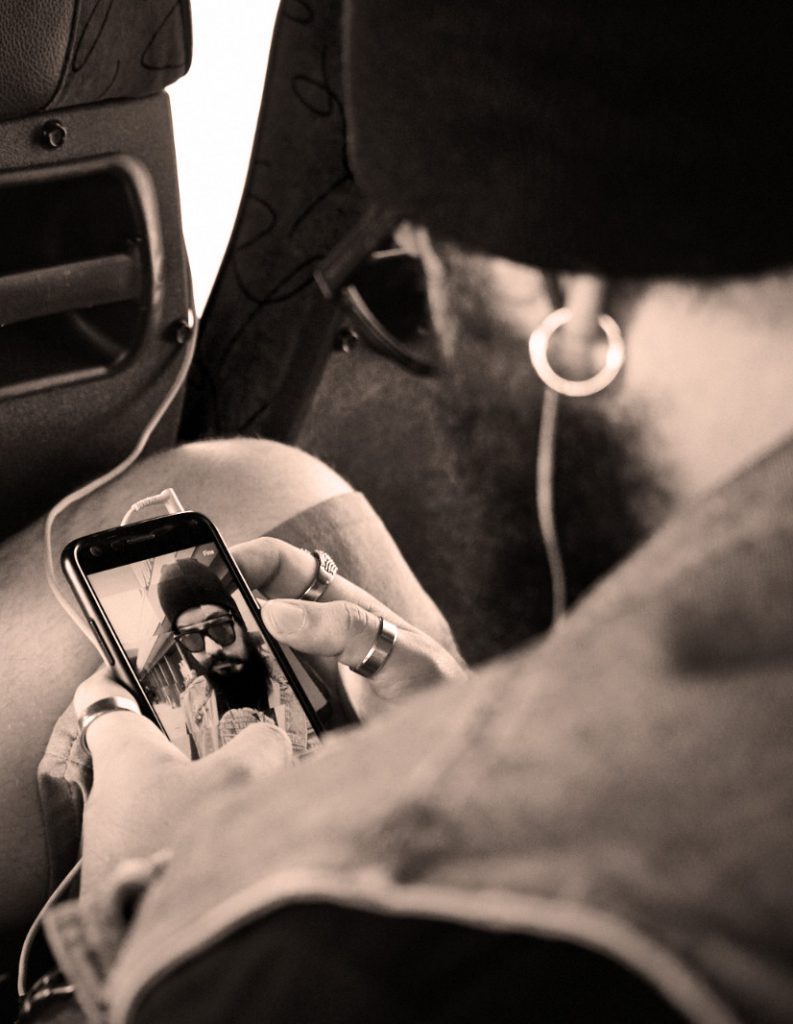 Discovering lighting design
I'm into music since long time. I started studying guitar when I was just 10 years old, using the old classical guitar that my mother gave to my father even before I was born. After a few years I bought my electric guitar and started learning to play the songs of my favorite bands.
At the age of 20, I moved from South Tyrol to Milan for professional reasons and entered the local live scene by attending as many concerts as I could.
Thanks to this, I met many local underground bands and started dreaming about the "life of the tour" as a musician or technician. No matter what, it was enough for me to be on tour!
First I joined a band as a merch guy and discovered the whole crew was hiding behind a single show. I immediately fell in love with this job of "playing" the entire stage lighting system and asked this band if they were interested in having a nice light show. I was already around the country with them, I already knew the songs, so it was a simple decision.
The more shows I did, the more I started to love this hobby, until the promoter of a local music club noticed me and asked me if I was available to work at his venue during the following weekends as a local LD ​​(Lighting Designer). In this way I had the opportunity to improve my skills, get to know this world better and meet many people from international bands and crews.
That was the moment when I felt on the right path … I was living my dream!
video editing: when a need turns into a passion.
Since I was a kid, I've always been fascinated by the special effects I saw in movies (Star Wars is my favorite saga for a reason!). As a teenager I didn't know exactly what I would do in my future, so, while studying electronics, I started to get a culture on how SFX were made and how to replicate them from scratch.
It has been a hobby for many years and I never thought it could be anything for me on a professional basis. I kept working on small projects, most of them were "homemade" and it was almost for fun.
A few years ago some friends of mine were releasing their second album and needed a simple lyrics video for the first single they were publishing, so I asked them if they already had someone working on it. I set out to produce it and once finished, both the band and the record label were happy with the result.
I really enjoyed working on that project, so I thought it would be nice to do more of that and I started suggesting collaborations for local companies, local bands and in a few years video editing was a pretty important part of my daily activity .
photography is an amazing balance of art and science
I still remember the exact moment when I realized that photography was something.
I was very young, about 7 years old. I was going on a trip with my school to a beautiful historic city with many monuments and I wanted to show to my parents how beautiful our trip was, since it was my first trip without them. So I asked them to lend me their point-and-shoot camera and for me it was the most precious thing ever, since they were so attached to it.
Needless to say, those photos were horrible but my parents liked them (maybe just because I was a kid and they "had to" hahahah).
That camera broke and my father switched to a digital camera, it was a compact Olympus. One day my father asked me to follow him to the forest to collect the mushrooms so I took the camera with me and I began to understand how it worked. That's how I discovered the magic of landscapes and macros that I could have created with that little piece of plastic.
The main problem was that the more I was shooting, the more I needed to have something I could control in every respect. The aperture, first of all.
Years later, with my first salary, I bought a DSLR kit from Nikon and whenever I had time on the weekend, I traveled around my area or the city where I was born, photographing anything that inspired me emotions.
Every day was a new discovery, shooting techniques, lenses, experiments, equipment and everything that involves photography was taking up most of my free time. I literally spent whole afternoons on YouTube watching tutorials and trying them out with what I had available.
I think photography is the perfect balance between art and science, because the way light passes through some pieces of glass and creates infinite images of the same subject in relation to the variation of some parameters is something scientifically surprising and the result of this elaboration of light is a piece of paper that will forever remember a single moment that will never repeat itself.