Break Me Down
Your Game
lyrics video
Break Me Down is an italian alternative metal band with female singer.
After working together on the artwork of their album "The Pond", they asked me to work on a lyrics video, too.
This video is about the song "Your Game", first single of this album, released on Sep. 13th 2019 to promote the upcoming album release later that month.
The concept
Since all the songs of this album are about mental and phisical disease and the fight against racial and religion bias, the concept was to set the scenes as they were filmed on streets with people protesting.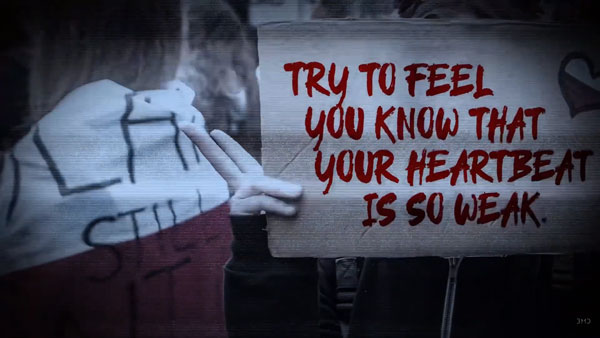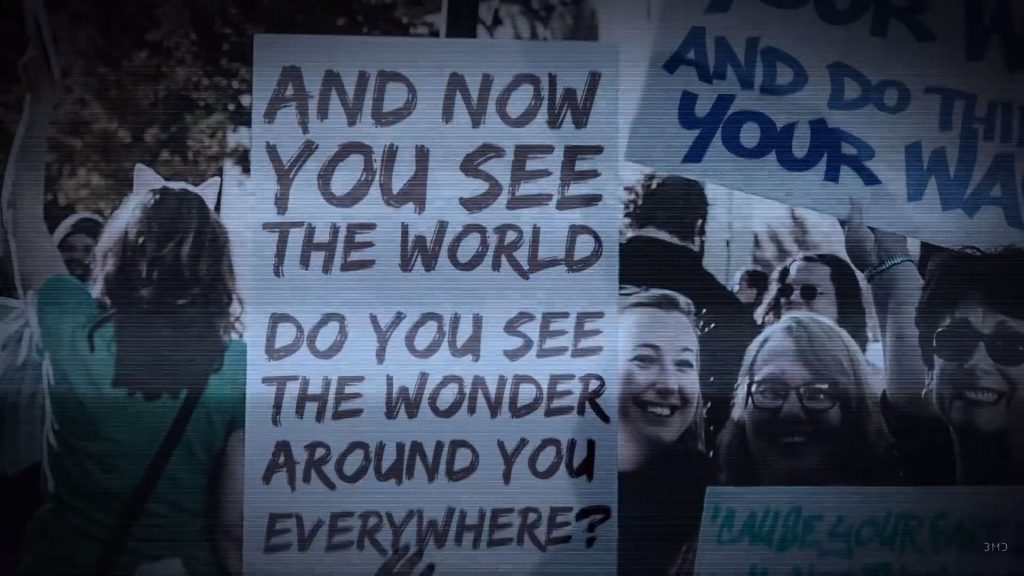 The lyrics
To create the effect of words drawn on billboards, I chose a few different fonts, all with a handwritten shape: brushes, sprays, etc. After searching online for pictures of people holding posters, I edited them in order to have clean space to fill with lyrics parts of different color and font, so they look almost real.
The noise effect gives everything an "old tv" effect that delivers the feeling of being watching a newscast.