Il Barbaro
brand identity – web and graphic design
Il Barbaro is a small italian artisan that deals with natural handmade products for beard and mustaches care. Born in 2015, the brand takes part in some local trade fairs with a lot of interest from the public.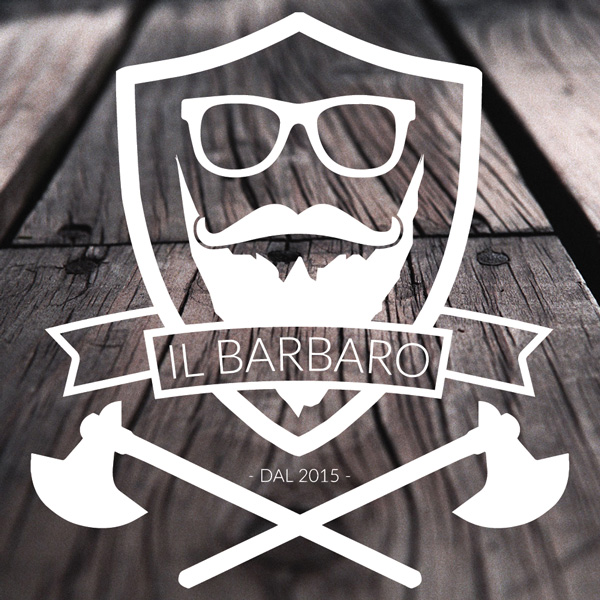 The project
I worked at this project since his birth, when there was no logo, no brand identity, nothing.
The concept is simple: the customer have to feel craftsmanship of the product he is going to see.
I started with the logo, a mix of modern minimalism and ancient barbarian elements, to give this timeless look. The wooden background is a perfect way to be timeless, because it was the main material of that age and today is still very used in architecture, art and other purposes.
The packaging
Being a very young and homemade brand, Il Barbaro has just 2 articles, 2 variants each, for a total of 4 products.
My work for the packaging consisted in finding the appropriate package for the product itself and, after that, designing the best labels and tags for a complete info sheet and a good looking item to be sold.
An aluminum jar for the beard balm, to easly access and spread this cream.
A plastic bottle with aluminum lid and built-in dropper for the beard oil, to easly get the right amount of product.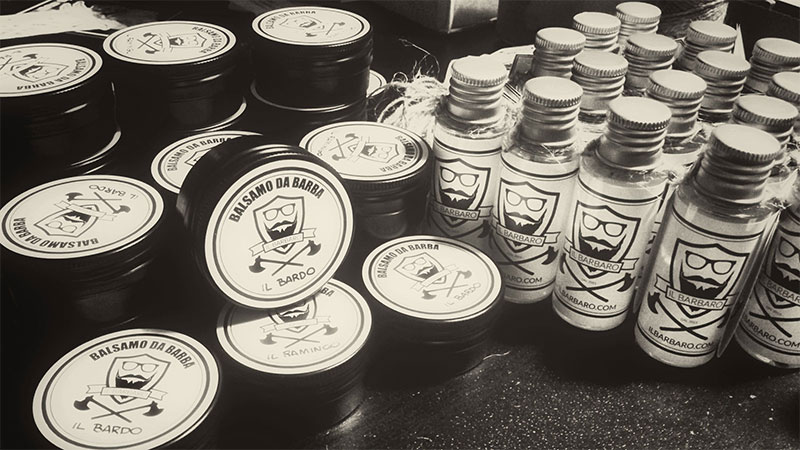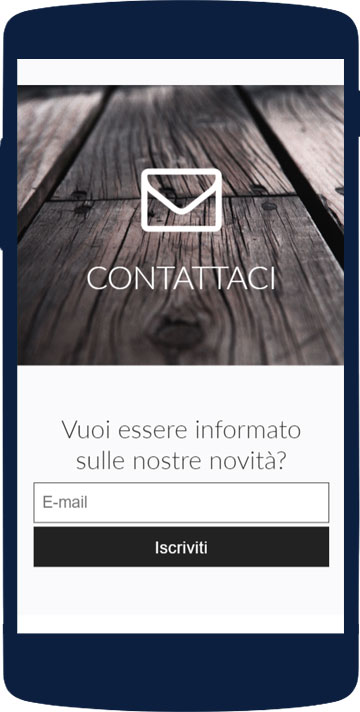 The website
As a first presence on the web, the website should look minimal, easy to navigate and with al the informations to get in touch with the brand.
For this, I opted for a single-page website, with an introduction to the brand itself, a detailed list of products with their images and properties.
At the bottom of the page there's a "contact" section with a big banner for getting in touch with the brand directly via e-mail, followed by a newsletter form, to create a base of customer loyalty for the actual launch of the brand.
Visit ilbarbaro.com