psicologacrigna.it
brand identity – graphic and web design
Valentina Crigna is an italian psychologist based in Novara.
I was asked directly from the client to give a fresh look to her business image, have a new minimal logo and develop a new website.
The plan was to create a new online presence of her studio, designing a brand identity that could be used both online for website and social networks and printed promotional tools such business cards, brochures, etc.
The Logo
The idea behind this logo was very simple. It had to briefly identify the business of the studio in a very minimal way.
So I created this shape that looks at the same time as a brain from above and a human head from the front, with a "maori" style pattern.
The double meaning was discussed together with the client since one of the highlights of the studio was to focus on both the mental aspect of the patient and his human aspect.
The 2D complexity of the shape fits perfectly the needs of the client, since it's easy to remember, suitable for almost all purposes like signs, letterhead, gadgets and many more situations for conferences promotional ways.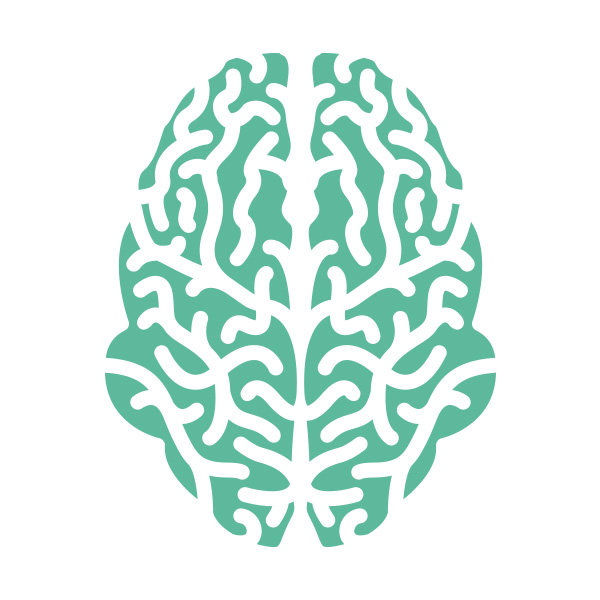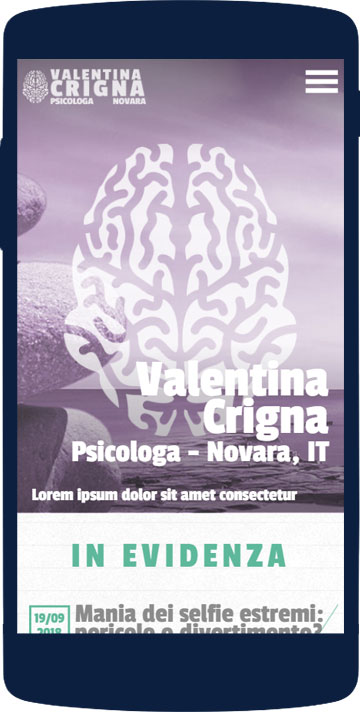 The website
Since the studio faces a market of all ages, it was mandatory to develop a website that could be extremely easy to navigate, but without compromising the contents and the usability and customization by the content manager.
The main point was to let the content manager update news, events and services quickly, in the most readable way for the user, implementing a "most common blocks" back-end interface as "image/text", "youtube embed" and "image gallery", since at that time, WordPress didn't integrate the blocks editor yet. Thanks to this, the client was able to compose each page, no matter it was a news article or a standalone page.
Another important aspect of the website was to offer the visitor an easy way to get in touch with the studio, know the business hours and days, and even take an appointment without exiting the website. Nowadays, most of the people has a smartphone or a tablet insted of a laptop or desktop, so the mobile compatibility required priority, when it came to design the UI. The result was almost a web-app with a full mobile responsive structure.